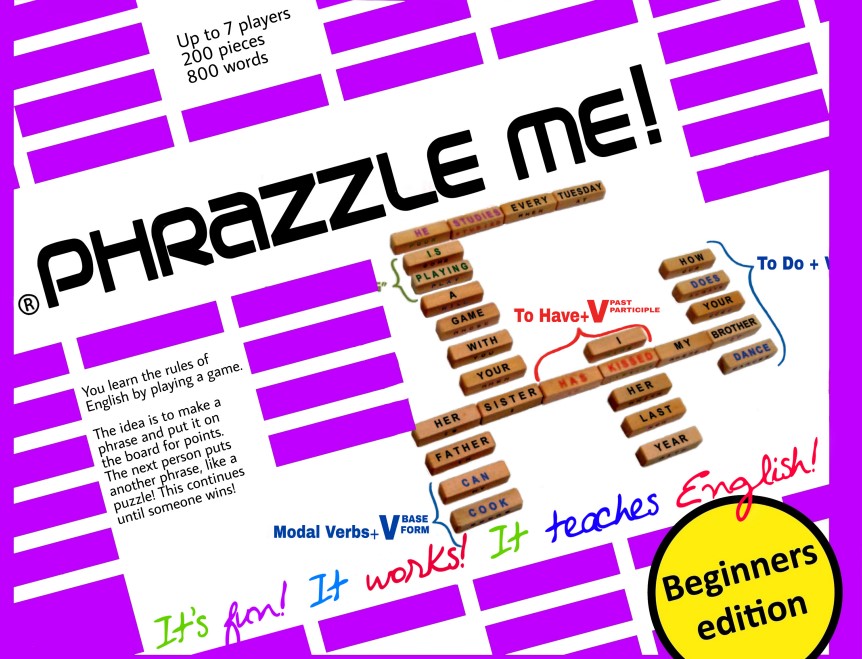 Learn English faster and play a game similar to Scrabble with the whole family. 
Phrazzle Me is a board game made up of 200 rectangular
wooden sticks. Each face has a word on it. Make sentences and questions in the form
of a puzzle (look at picture). Challenge each other to see
who can make the longest sentences or questions. Points are awarded per word used.
If you already speak English, it is tons of fun to play.
If you don't speak English, learn 4 times faster than the norm.
The words have points, colors and underlines to guide you to form
sentences correctly. Curiosity and competitiveness does the
rest. Learn the structures of the English language while
having fun.
It has already been sold in 84 countries, and no one has ever used
the guarantee and returned one. Free worldwide shipping.
Up to 7 people can play. Ages from 7 to 107.
Rule book contains lots of tips to help you even more.
Even English teachers will be impressed.